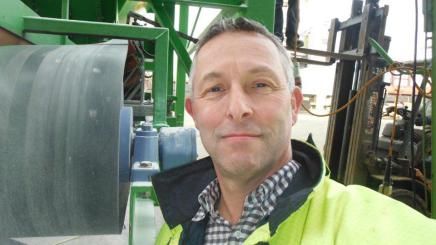 26/11/2019
My Blog
Thinking of industrial minerals as a loose dry bulk, it seems, that these are usually shipped in larger volumes by vessels across the seven seas. But that is not entirely correct. I have done quite a lot of mineral bulk shipments by using standard 20ft. or 40ft. containers. Of course, minerals in bigbags or in palletized paperbags seem more obvious, but yet as loose bulk material, this has been widely accepted nowadays by almost all major Carriers.
Today, there is a lot of specific handling equipment presently available, for the required correct cargo handling in & out of the containers for any industrial mineral. Furthermore, especially for fine powders for example, there is the use of so-called inliners. A very large bag which is hung and secured inside the container. It can be filled/loaded by various types of equipment and of course, same applies to the proper discharge/unloading.

In combination with other value-adding services, like (de-)bagging of bigbags or paperbags, container-transport by barge instead of costly roadtrucking, we can offer you just the different mineral supply chain, you were always looking for and opening new markets for your mineral products.
Feed